the odd chronicle


<! .......................put the date in here> February 16th 2006


copyright don oddy

<! ..................... title to Journal page> ~ I shot the sheriff... lawyer ~

<! ..........................start writing here>

Feels like the news is full of serious and incredible stories we could never manufacture. It is hard to deal with the story of Dick Cheney who shot his friend, not the Sheriff, just his Lawyer friend Harry Whittington, while out hunting. And the apparent cover up albeit just three days, and Cheney remaining silent. Mind you what could he have said to this incident? At least he is sorry for the incident happening.

On the personal front, the change in some my well being regime, has left me completely exposed to the full gamut of deepening clinical depression. Its real and very unhelpful. Knowing its happening and ways to keep myself safe are fully on my mind.

It is particularly excruciating to feel this depression gathering, the speed of decline seems to be as quick as can be. I thought it might be ok and there would be more time to respond to the experience and decline in mood. Well I learned something new, no amount of preparation helps!

Symptoms are all too evident, quickening to feel things, the high and lows and reactions are more profound, and the inability to concentrate is growing. Sleep is becoming more erratic and the dreams more vivid. Welcome back to night sweats. Tinatus is raging and then disappears a while. Aches and pains to my whole body make this temporary encounter with "black dog" horrid.

It is a necessary journey toward a complimentary regime of therapy and medical interventions, to have synergy in treatment of type 1 diabetes and clinical depression.

I hope the learning that's happening as a result of this helps others. Believe me when I say it is hellish. And on top of this I have a cold and chest infection. The luck of the draw…

This really is one day at a time territory, to help me through. The next few weeks are to be encountered exactly this way, one day at a time. Glad I have a fellowship and support when needed.

In the past, oblivion seemed the only remedy or worse. Today, I know time is key, patience and acceptance. Absolute acceptance of now, the ever present present!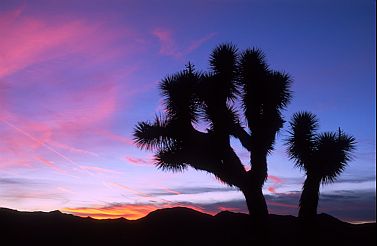 <!On any given day there is good and bad news. We are most likely powerless over the news and what it brings to our day. The good news is as important as the bad, yet we find most news definitely has some tragic quality for some or many we hear about in the the 'news'. There is attraction to and curiosity about our human doings. I am struck by the nature of news. We get it from all sources, media, friends and family. We get so much its hard for us sometimes to deal with the big and small snippets our memory selects. Our memory selects and replays according to our mood, our mind's eye. Often the mood selects memories to reinforce our unique view as the times and events bring more texture to our recollections. How to set yours news and mood, to make good the day is your affair and helps assist how we are feeling in our own world. Time comes to make sense of it, and thats another journey.> <!Therefore if Nature has planned the human body so that the members correspond in their proportions to its complete configuration, the ancients seem to have had reason in determining that in the execution of their works they should observe an exact adjustment of the several members to the general pattern of the plan. Therefore, since in all their works they handed down orders, they did so especially in building temples, the excellences and the faults of which usually endure for ages.>