the odd chronicle


<! .......................put the date in here> February 23rd 2006


copyright don oddy

<! ..................... title to Journal page> ~ insanity ~

<! ..........................start writing here> As we all know the definition of insanity is doing the same thing over and over and expecting something different to happen.

Insanity is not really all that funny. But most of us lapse into it from time to time. We can get mad about simple things and complicated things. We usually get maddest about things we have no control over.

And strangely enough, as individuals we actually are powerless over most of this world we live in. We have no power over other people, unless they agree we have power over them. We have no power of places we live in or visit, we cannot generally change the places we are in to suit us exclusively. And we have no power over things either. We might have control of various elements, but as to power over indefinitely, we have none at all.

This struggle with powerlessness is really just a reaction to our self will and wilful ways. We have stories throughout history, like King Canute who knew he really was quite powerless, but needed to show his subjects. Canute demonstrated to them his own powerlessness and at best, man is most likely the equal of his fellow and nothing more or less.

And today has been about me accepting powerlessness, over things, people and places. Its been a good lesson, and having let go my struggle for power as soon as it came to light, I realised I could not bend situation and circumstance to my will. So I let it go and move on.

Well nearly, I felt the need to show my feelings and so record my frustration with my situation and leave it for now, its out of my hands. And around this situation I make choices.

Whether my choices are good or bad, I will learn and others no doubt will help me understand true powerlessness as time goes on. Content, without blame or prejudice to let matters take their own course. C'est la vie and not C'est la guerre!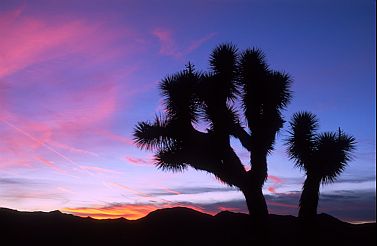 <!On any given day there is good and bad news. We are most likely powerless over the news and what it brings to our day. The good news is as important as the bad, yet we find most news definitely has some tragic quality for some or many we hear about in the the 'news'. There is attraction to and curiosity about our human doings. I am struck by the nature of news. We get it from all sources, media, friends and family. We get so much its hard for us sometimes to deal with the big and small snippets our memory selects. Our memory selects and replays according to our mood, our mind's eye. Often the mood selects memories to reinforce our unique view as the times and events bring more texture to our recollections. How to set yours news and mood, to make good the day is your affair and helps assist how we are feeling in our own world. Time comes to make sense of it, and thats another journey.> <!Therefore if Nature has planned the human body so that the members correspond in their proportions to its complete configuration, the ancients seem to have had reason in determining that in the execution of their works they should observe an exact adjustment of the several members to the general pattern of the plan. Therefore, since in all their works they handed down orders, they did so especially in building temples, the excellences and the faults of which usually endure for ages.>