odd


<! .......................put the date in here> February 26th 2006


copyright don oddy

<! ..................... title to Journal page> ~ wisdom to know the difference ~

<! ..........................start writing here>

Itís funny thing wisdom. We seem to acquire wisdom as we get experience of life. Some people talk about old wise souls, or old souls in new bodies. I donít know about anything but what we have in this life, and I have to report that wisdom comes from experience in my opinion.

We may feel there are things we would not do instinctively, that there are things so out of our moral code we would not consider doing, that wisdom can often be attributed where there is merely a sense that we may or may not behave in some ways which go against our nature.

No one is born into this world with a particular moral imperative or any moral code at all. We learn our ways of behaving from our surroundings and emulate what we see as good and condoned by our peers and society.

Wisdom about the world our life and everything is immediate and found in our present day conduct. How we behave is consistent with our environment. And sometimes our environment is so different or change that we behave without wisdom and without thinking of the consequences of our actions.

Often we get into strife and problems because we are needy and under some immediate or urgent requirement. Wisdom can fly out of our mind as quick as some perceived threat or thrill comes in.

Our wisdom is lost when immediate defence or immediate gratification looms without immediate recourse to our wisdom. We lash out or even love out in the passage from one moment to another.

Our wisdom can be clouded by any environment which precludes the use of good conscience and wisdom is lost to snap decisions leading to consequences which evoke guilt outrage and much more besides.

Wisdom is the benefit of hindsight. Wisdom is the benefit of many thousands of casual mistakes. Wisdom is the beneficiary of every right and wrong decision we ever make in our lives.

We can observe when we have enough wisdom, the wisdom others bring to us. And we can develop our moral compass personal to us and so equipped deal with our world and live with our consequences.

Our passage through life is a series of events where we learn and develop our authentic and genuine selves only corrupted by society and culture and conforming to all elements of civility we encounter. We do not always live true to our inner selves when society makes the penalties for non-compliance impossible and life threatening.

We bend with the flow of life and temper our responses and reactions to our environment and circumstances. We learn from our consequences if we are aware and reflective.

We work with our wisdom and are pragmatic when life requires, returning to our pathway as our circumstances allow.

Wisdom to know the difference is as good as we can get it, we donít always know it till sufficient time has passed.

Wisdom and knowing the difference is acceptance of life on lifeís terms as denial is lost to good judgment.

So today when I accept the things I cannot change and change the things I can, I am learning the wisdom to know the difference. May good conscience always be my compass, with forgiveness of all and acceptance the key.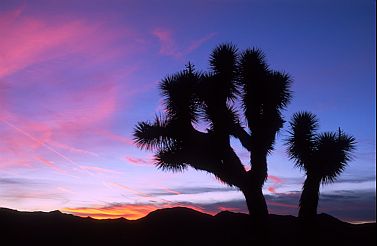 <!On any given day there is good and bad news. We are most likely powerless over the news and what it brings to our day. The good news is as important as the bad, yet we find most news definitely has some tragic quality for some or many we hear about in the the 'news'. There is attraction to and curiosity about our human doings. I am struck by the nature of news. We get it from all sources, media, friends and family. We get so much its hard for us sometimes to deal with the big and small snippets our memory selects. Our memory selects and replays according to our mood, our mind's eye. Often the mood selects memories to reinforce our unique view as the times and events bring more texture to our recollections. How to set yours news and mood, to make good the day is your affair and helps assist how we are feeling in our own world. Time comes to make sense of it, and thats another journey.> <!Therefore if Nature has planned the human body so that the members correspond in their proportions to its complete configuration, the ancients seem to have had reason in determining that in the execution of their works they should observe an exact adjustment of the several members to the general pattern of the plan. Therefore, since in all their works they handed down orders, they did so especially in building temples, the excellences and the faults of which usually endure for ages.>